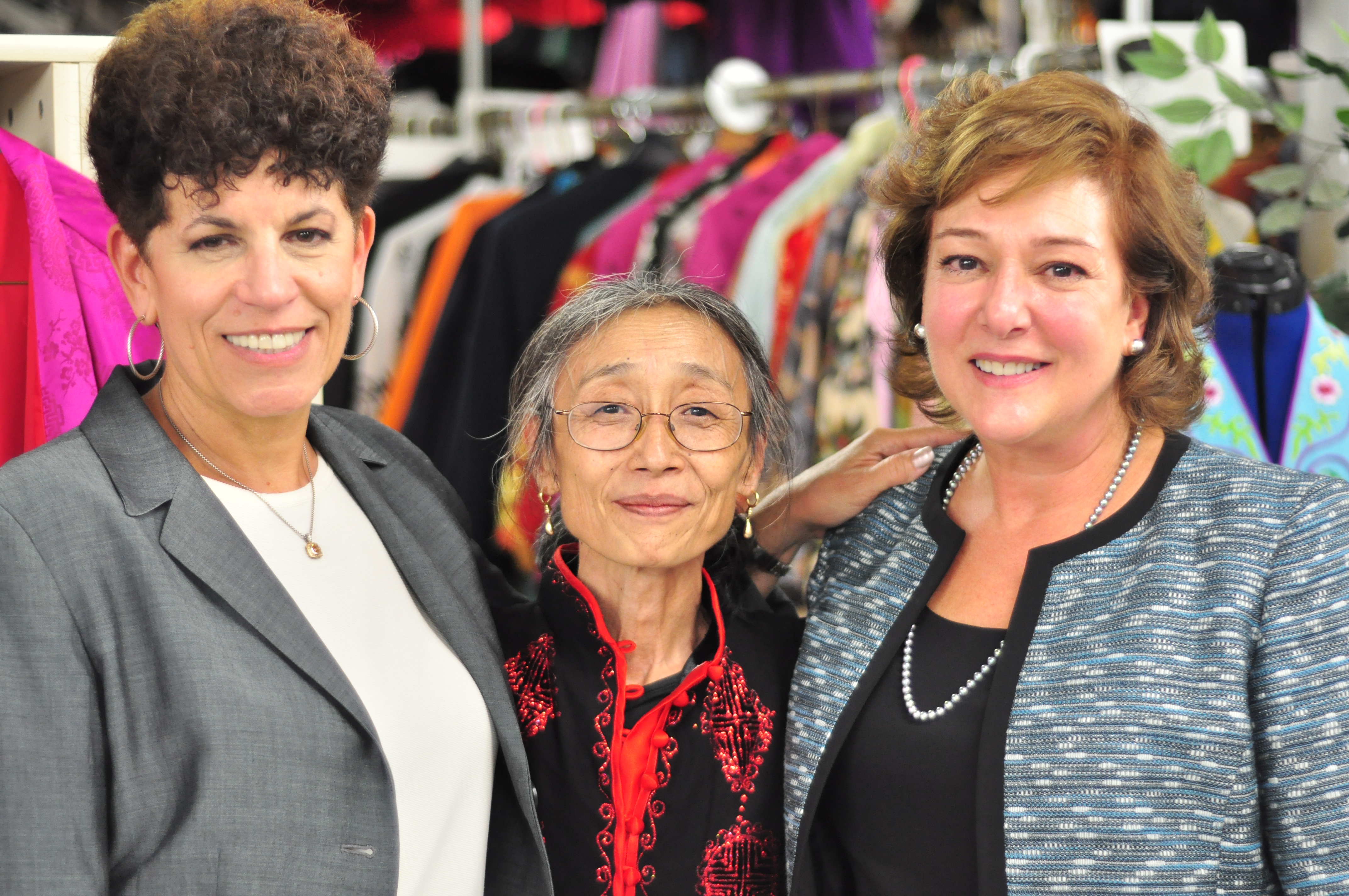 Beyond Costumes Becomes Largest Privately Owned Costumer in the Tri-State Area
 Acquisition of Creative Costume Company's Collection adds Thousands of Broadway Quality Costumes
(August 24, 2012, Yonkers, NY) Beyond Costumes, Westchester's largest costume warehouse, is pleased to announce it has acquired the collection of Creative Costume Company, one of New York City's last and largest assembly of Broadway quality costumes. By combining these two important collections, Beyond Costumes now has an inventory of more than 20,000 costumes, making it the largest privately owned costumer in the New York metropolitan region. Beyond Costumes is located at 530 Nepperhan Avenue, Yonkers, NY 10701. To reach Beyond Costumes call (914) 963-1333 or visit www.beyondcostumes.com
 "We are excited to branch out and attract New York City business to Westchester," explains Beyond Costumes owner Yon Zweibon. "This means we can be a source for top theatre, film and advertising professionals in New York City while continuing to offer our loyal customers in Westchester a full range of costumes for rent or purchase."
Ms. Zweibon, who received an MBA from the Wharton School of Business, purchased Westchester Costumes in 2000 and has been rapidly expanding the stock by absorbing collections from closing costume shops and theatre groups as well as creating new costumes from scratch. Presently, Beyond Costumes is housed in a 22,000 square foot warehouse space at 530 Nepperhan Avenue in Yonkers.
"Creative Costume Company has long been the gold standard for costuming in the tri-state area," says Ms. Zweibon. When owners Susan Handler and Linda Carcaci began seeking a buyer for their inventory, we viewed this as a 'match made in heaven,'" adds Ms. Zweibon.
Based out of their showroom  in Manhattan's fashion district, partners Linda Carcaci and Susan Handler began Creative Costume Company over 30 years ago, and have been custom-making costumes for their extensive inventory ever since. In the process, they have garnered a respected following in the costuming community by providing original creations for movies, TV, and theater productions throughout the tri-state area as well as across the country. Their costumes have been seen in the annual Macy's Thanksgiving Day Parade, major motion pictures, TV specials and commercials. Although they are selling their costume collection, Creative Costume Company actively remains in business.  Ms. Handler and Ms. Carcaci will continue to design and manufacture costumes, theatrical fashions and uniforms for purchase and custom orders.  They can be contacted at costume@creativecostume.com or 212-564-5552.
Linda Carcaci explains that "We wanted to keep the collection together and find just the right home for it. Yon understands the value of these pieces, and she has built the stock and type of business that will go well with ours."
"We searched across the United States and even abroad for a new home for our collection," adds Susan Handler. "We are happy that the collection can stay so close to New York City, where it will still be accessed by our loyal base of customers. This marks a new beginning for the costumes and for all of us."
Beyond Costumes rents and sells costumes to industry professionals and private individuals for Halloween, holidays, professional, school and community performances, themed weddings, parades, film, television and photo shoots.
The growth of Beyond Costumes coincides with several other businesses in Yonkers that serve the theatrical and film industry in New York including Sound Associates, Altman Lighting and Hudson Scenic.
Beyond Costumes is conveniently located off the Saw Mill Parkway or the New York State Thruway in lower Westchester, with ample parking. It is approximately 25 minutes from midtown Manhattan by train (+ a short taxi ride).
"We welcome both new customers from New York City and our loyal Westchester customers to come for a tour," adds Ms. Zweibon "Our customers always say that the only way to understand the scope of our collection is to visit our showroom in person."
To reach Beyond Costumes call (914) 963-1333 or visit www.beyondcostumes.com